Meet Mark & Bridgette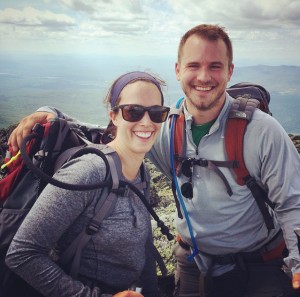 Mark and Bridgette are both avid outdoor enthusiasts. We both enjoy all that the great outdoors has to offer and have both been hiking from a young age. As a married couple we thought we would share our trail experiences, information, tips, etc. to help encourage others to get out there and share in our experiences.
Living on the Seacoast, NH, we hike and camp mostly in the New England area. Mark most recently finished his 48th 4,000 NH footer, ending with Mt. Isolation in June 2015; and Bridgette is in the mid-30's on her mountains and plans to finish within the next year!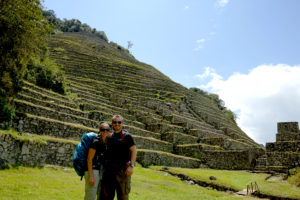 In September 2016 we completed our first bucket list hike, the Inca Trail to Machu Picchu. This hike is considered one of the top 'must-do' hikes in the world, and we had an amazing experience! Interested in hiking the Inca Trail? Check out our experience here.
We are all about collaborating to get the best results and that is what we want this site to be, an information resource for others as well as a place where people share their experiences and more.
So what are you waiting for…Get going. Hike onward.